In a world that is inundated with digital "noise", and so much information for the public to consume, you need a way to set your practice apart from your competition. The ways in which you can get your physical therapy clinic noticed is through intelligent and directed digital marketing. Enhancing your marketing strategy will allow you to outpace your competition and turn individuals seeking your services into new clients.
By using display ads and geofencing you can ensure that your practice is put directly in the eyes of potential customers.
Display Ads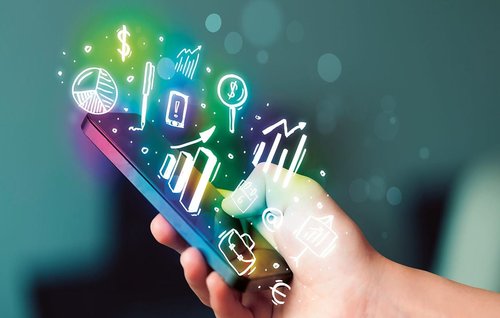 You can think of display ads like the billboards of the internet. They appear when you are scrolling through your Facebook feed or visiting websites looking for ideas for what to cook for dinner tonight. They prominently put your business in the eyes of the consumer, complete with your text and logo. These ads do not happen by chance and they are a good way to keep your business at the front of mind for your next client. By having attractive and effective marketing, you will attract viewers to your ad, which will increase your conversion rate and bring you a whole new client base to compliment the one you already have! These ads can be targeted based on client behavior, based on gathering data and using browsing history. Additionally, when a potential client visits your website, you can stay front of mind by having your ad appear on future websites they visit. The advantage to this is when that individual is ready to choose their physical therapist, your clinic is the first they think of.
Geofencing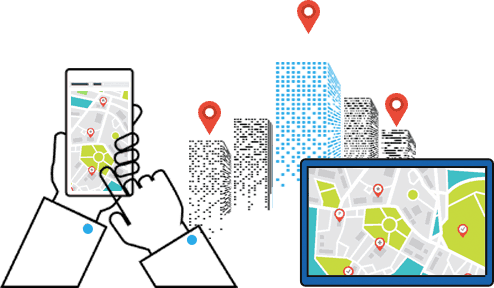 Geofencing is a location-based digital marketing tool that allows marketers to send advertisements to people's smartphones depending on their location. In this platform, a virtual line is drawn and when someone crosses that boundary your ads begin to pop up on their device. Once in the defined area, a user who is in an active browser session, or using apps will see the ads appear on their device, whether it be a smartphone or tablet. Geofencing can be used even further to your advantage by hitting those potential clients when they are within the boundaries of your competition, putting your clinic front and center, rather than the "other guys". You can also target individuals based on their visits to complementary businesses, or based on the area or locations they most frequent or reside in. This technique allows you to specifically and intentionally target those clients in your area, searching for your expertise in PT.
The key is not to work harder, but smarter. We have the digital marketing support to ensure your physical therapy clinic is the clinic that comes to mind when clients are looking for knowledge, expertise, and passion in the PT field!  This is just one more way in which to set your entity apart from all the others! Visit our Facebook page at www.facebook.com/PerformPTYourPracticeOptimized or give us a call at 949.300.4294 to see how we can take your clinic and your marketing strategy to the next level!

Let's talk about your business challenges today.
Our fresh perspectives, experience, and specialized skill sets will get your practice where you want it, and with far less stress.
---