At Perform Practice Solutions, we are always looking for ways to improve your practice revenue. CMS has finally done something right and is reimbursing for RTM codes. Below you will find a guide on what CMS's new final rule is and how to apply it to your practice.
This can add up to $100 extra per case for each of your Medicare patients. This compounded on a weekly, monthly, and yearly basis will increase your bottom line by possible leaps and bounds.
Whether you are currently offering these services and not billing, OR want to figure out how to enhance your practice with these services AND build your bottom line — we can help. Just book a free consultation with Kevin Rausch and he will get all your questions answered — www.calendly.com/kevinrausch.
What is Remote Therapeutic Monitoring
1. CMS approved the final rule starting in January 2022. It is the use of patient-engagement technologies to remotely monitor and communicate with patients outside the walls of the clinic between the PT visits
2. These are designed to be billed separately from clinic visits however currently insurance is accepting these in addition to normal codes
What is Being Monitored
3. A Patient's Musculoskeletal System (MSK) Status.
How are Data Points Tracked?
4. An app. This is data that is self-reported by patients and analyzed by the PT to improve care. Medbridge is a common app you can use.
Benefits for the PT
5. It is a way to monitor:
a) HEP Compliance
b) Patient's response to PT
c) Patient pain levels
d) PTs can modify the POC before seeing the patient again
Key Points:
6. Take-away
Patients should log in daily to the app to track their progress
This will help progress the patient faster and get them better results
This will develop the best possible POC
This goes above and beyond regular PT office visits
Supports the patient outside the clinic
RTM CODES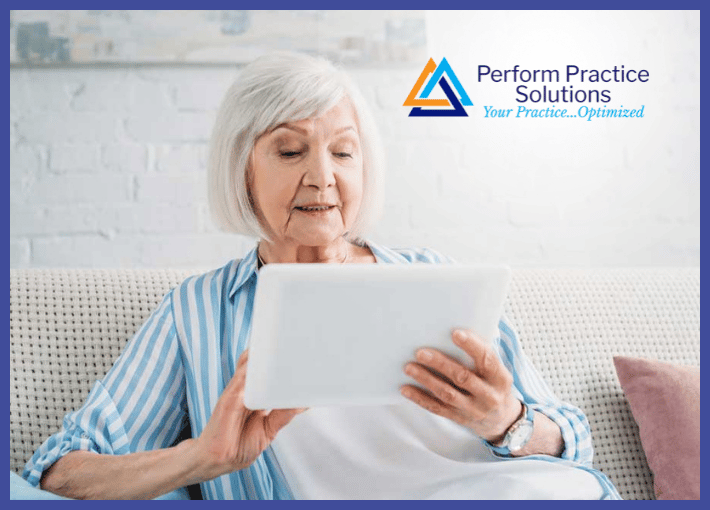 98975 RTM – Setup/ Education $26.99 Billed ONLY Once per Episode of Care
Initial set-up includes downloading the app on the patient's phone
Educating patients on the process and what is expected of them
Reviewing the prescribed exercises on their HEP
Having the patient demonstrate and confirm the understanding of expectations
Requires 16 days of monitoring within a 30-day period
98977 RTM – Device Supply $68.51 Billed Once each 30-day Period
Billed once every 30 days
The cost of the app for patients
Requires 16 days of monitoring in a 30-day period
98980 RTM – Management-1 st 20 minutes/month $59.77 Billed Once per Calendar Month
Management of data and communication with the patient
First 20 minutes of monitoring and managing each calendar month
Must contain at least 1 minute of interactive communication with the patient
98981 RTM – Management-2nd 20 minute/month $49.08 Billed Multiple Times per Calendar Month
PT analysis of the data
Modifying HEP
You don't need to do everything on your own. From billing to marketing, including credentialing and patient eligibility verification, Perform Practice Solutions can help. Give us a call today at (833) 764-0178, book your free consultation with Kevin Rausch — www.calendly.com/kevinrausch — and join our Facebook community for more physical therapy billing solutions and ideas.
---