Don't Miss the Upcoming Event in Orlando.
Discover how to increase revenue, boost patient loyalty, start profitable cash-based programs, and improve staff efficiency!
Meet our own Mr. Kevin Rausch
who will be speaking.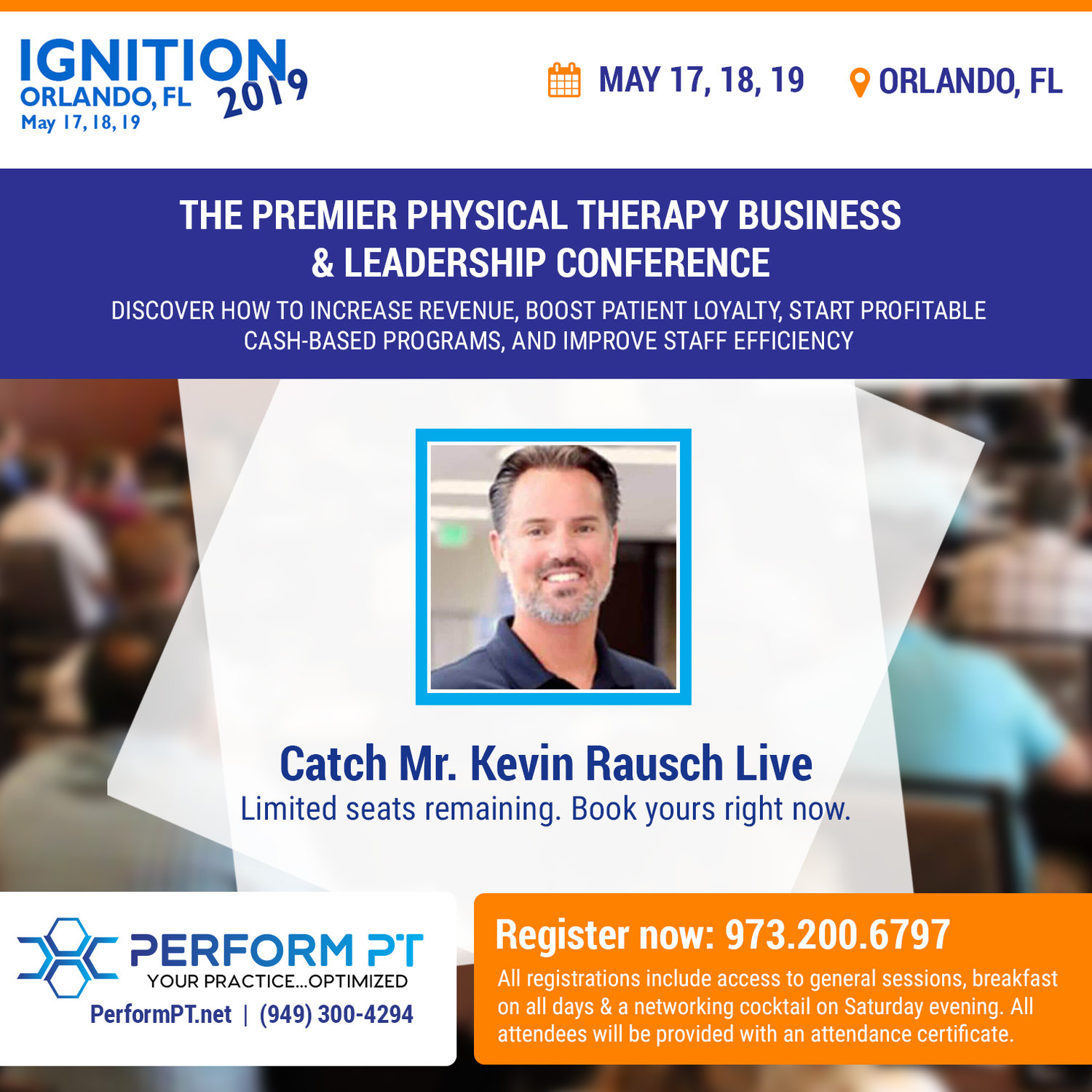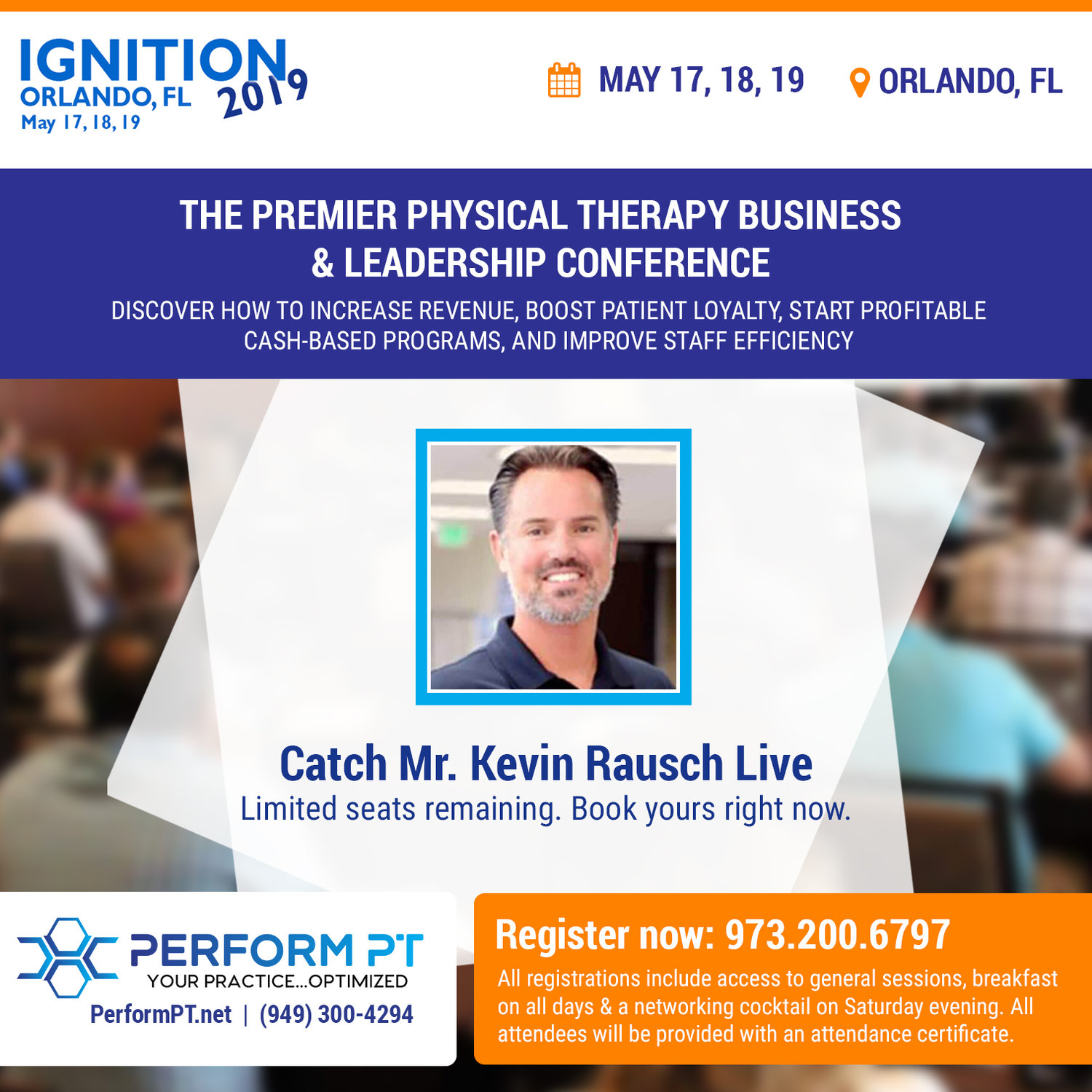 WHO SHOULD ATTEND?
PRIVATE PRACTICE OWNER, CLINICIAN, OFFICE MANAGER, FRONT-OFFICE, BILLER
If you are successful, own multiple clinics and is looking to get to the next level

If you are doing ok, but wish you were doing a lot better

If you are tired and fed up with POPTS practices, hospitals, corporate groups and declining payments

If you can't take a vacation without things falling apart

If you are dependent on referrals from a handful of physicians

If you are overloaded, and stuck with your day-to-day tasks as a practice owner

If you are starting out, and want to hit the ground running, and avoid costly mistakes

If you want to grow your practice by attracting, hiring, retaining and motivating staff

If you are the bottleneck in your own practice

If you have tried other marketing strategies, and nothing has worked
MAY 17, 18, 19 ORLANDO, FL

Let's talk about your business challenges today.
Our fresh perspectives, experience, and specialized skill sets will get your practice where you want it, and with far less stress.
---